HBase UI overview
HBase provides a web-based user interface, which enables you to view the current cluster state. A separate interface is supported for the Master and each Region Server. Use the following URLs to access those interfaces.
Web UI links

| Server | Address |
| --- | --- |
| Master Server | http://<Master Server IP>:16010 |
| Region Server | http://<Region Server IP>:16030 |
The home pages of HBase Web UI for Master and Region Servers are displayed on the following screenshots.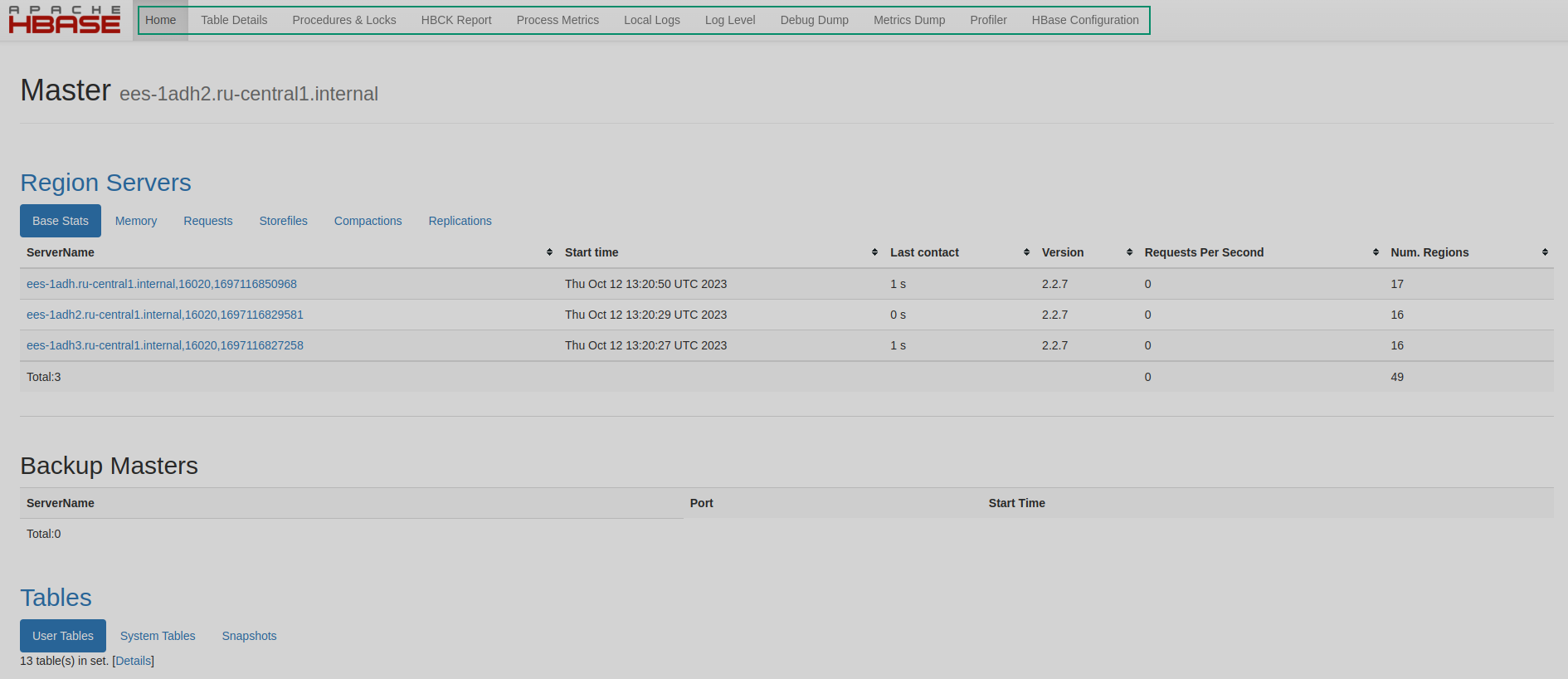 Master Server Web UI home page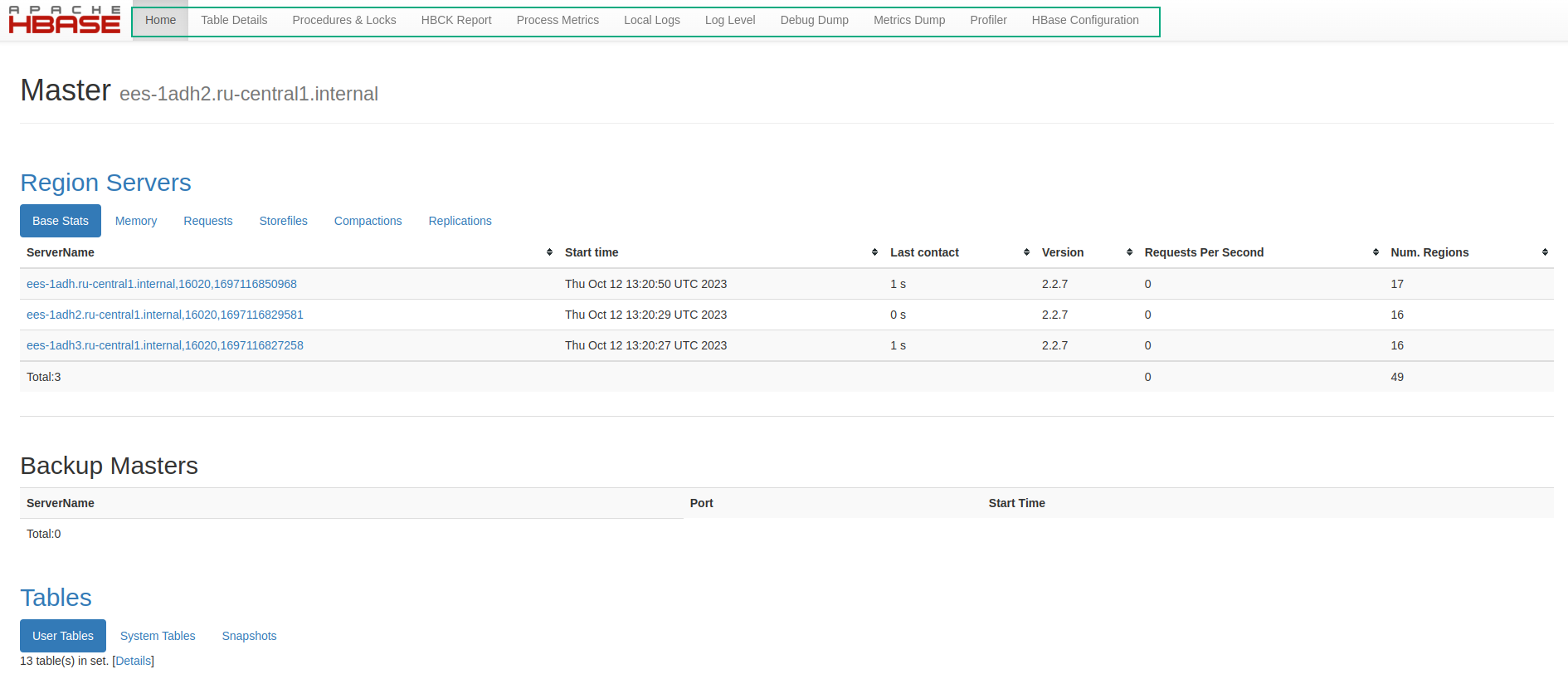 Master Server Web UI home page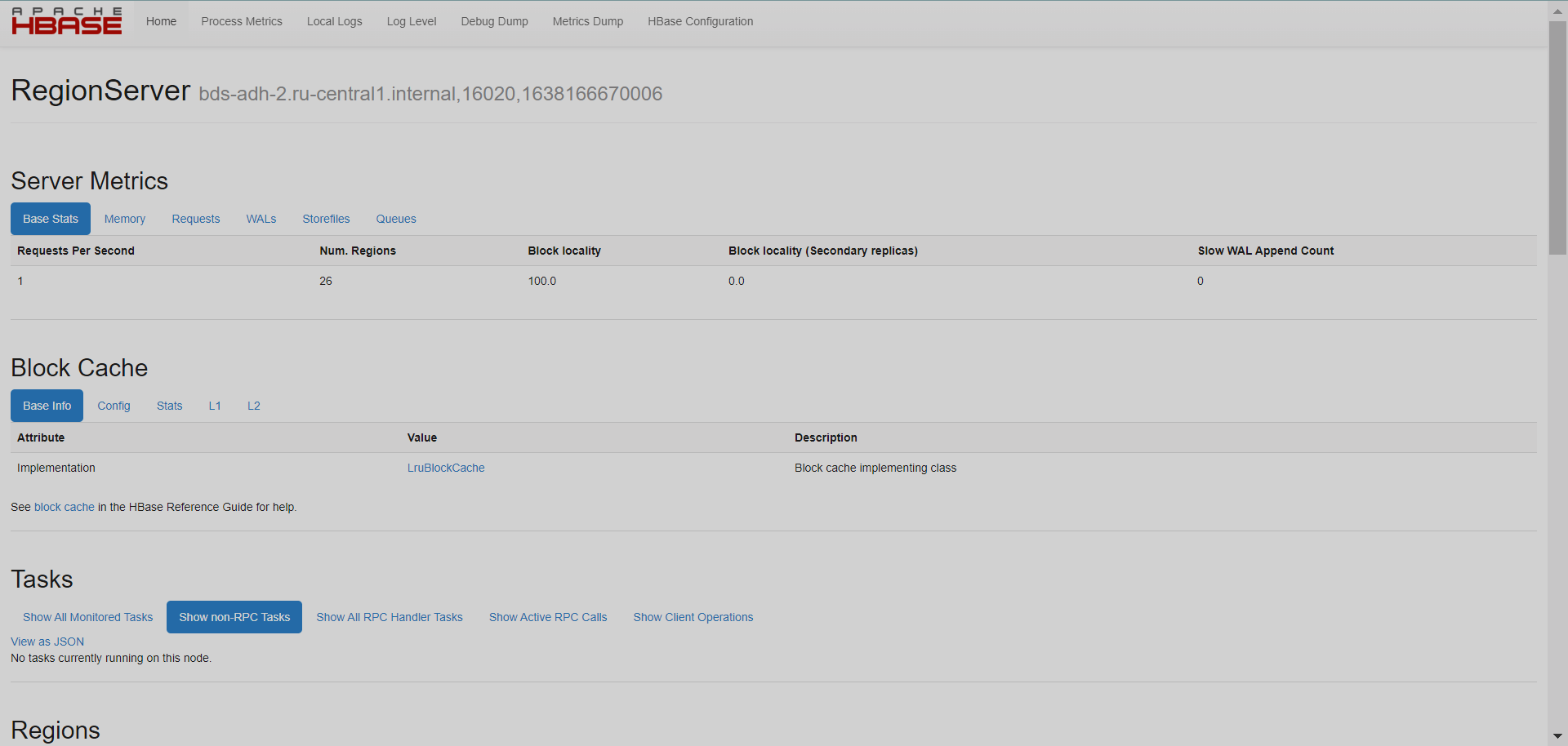 Region Server Web UI home page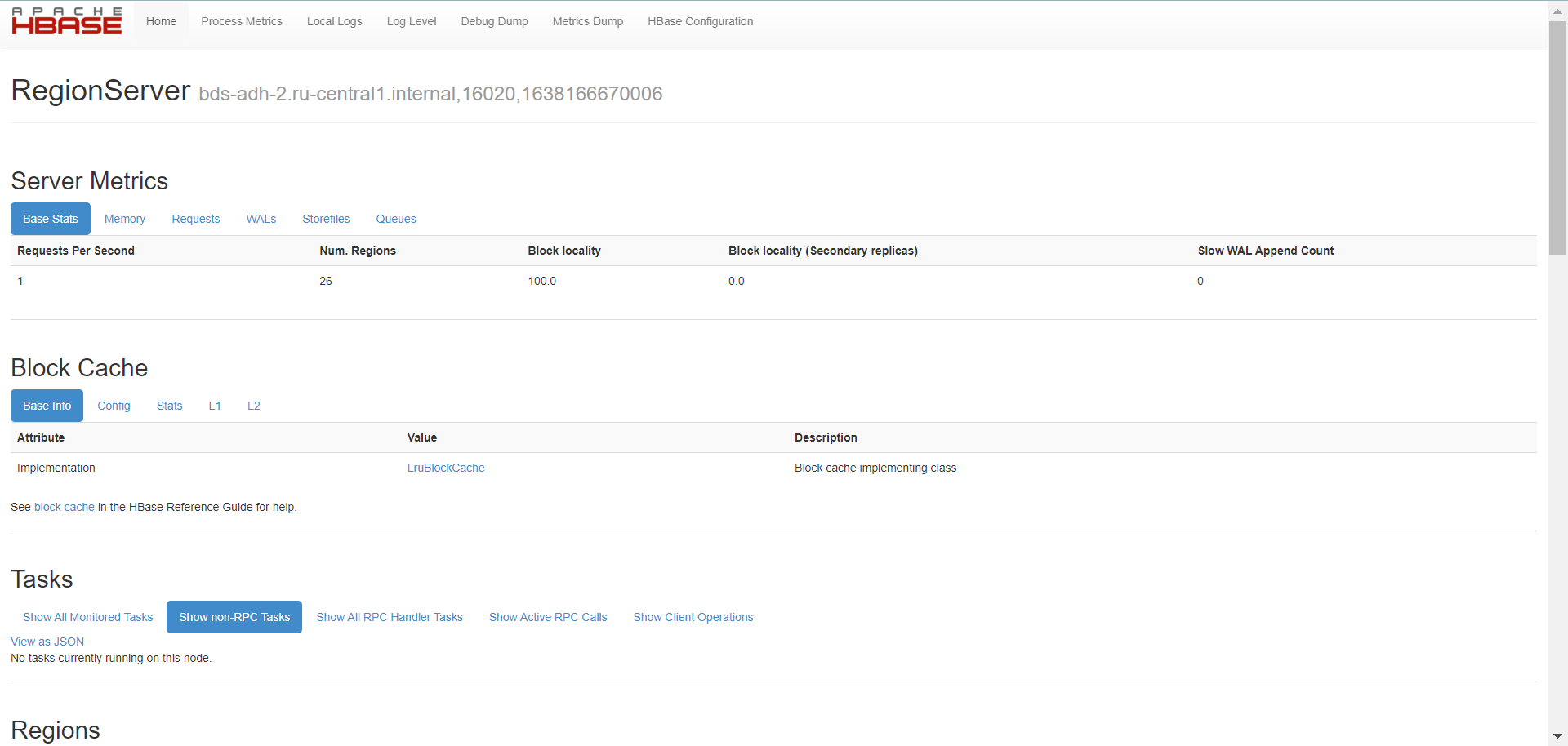 Region Server Web UI home page