Ranger Kafka plugin
Prerequisites
Prerequisites for authorization in Kafka using Ranger:
Activate the Ranger Kafka plugin
To activate the Ranger Kafka plugin, do the following:
Initiate Ranger Kafka plugin activation using the service action Manage Ranger plugin in Actions of the Kafka service.

Wait until the activation process of the Ranger Kafka plugin is completed and the default policy is created on the Ranger side. Analyze and correct errors if they occur.

Ranger Kafka Plugin installation process
Check the activated Ranger Kafka Plugin
After successful activation, the authorization policy service for the Kafka service of the selected ADS cluster will appear in the Service manager interface.
To view the created policies for the cluster, click on the name of the service.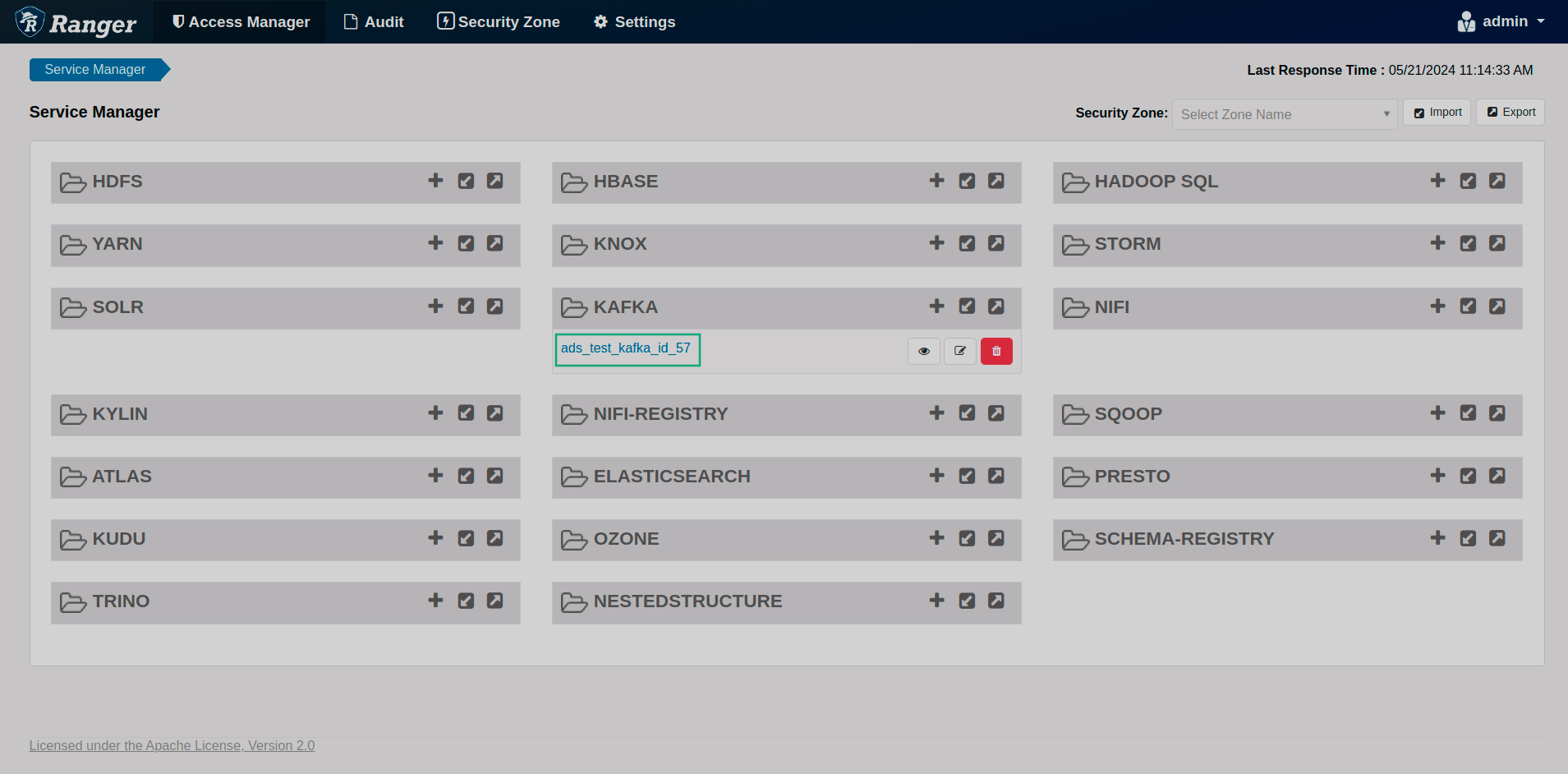 Go to the created policy service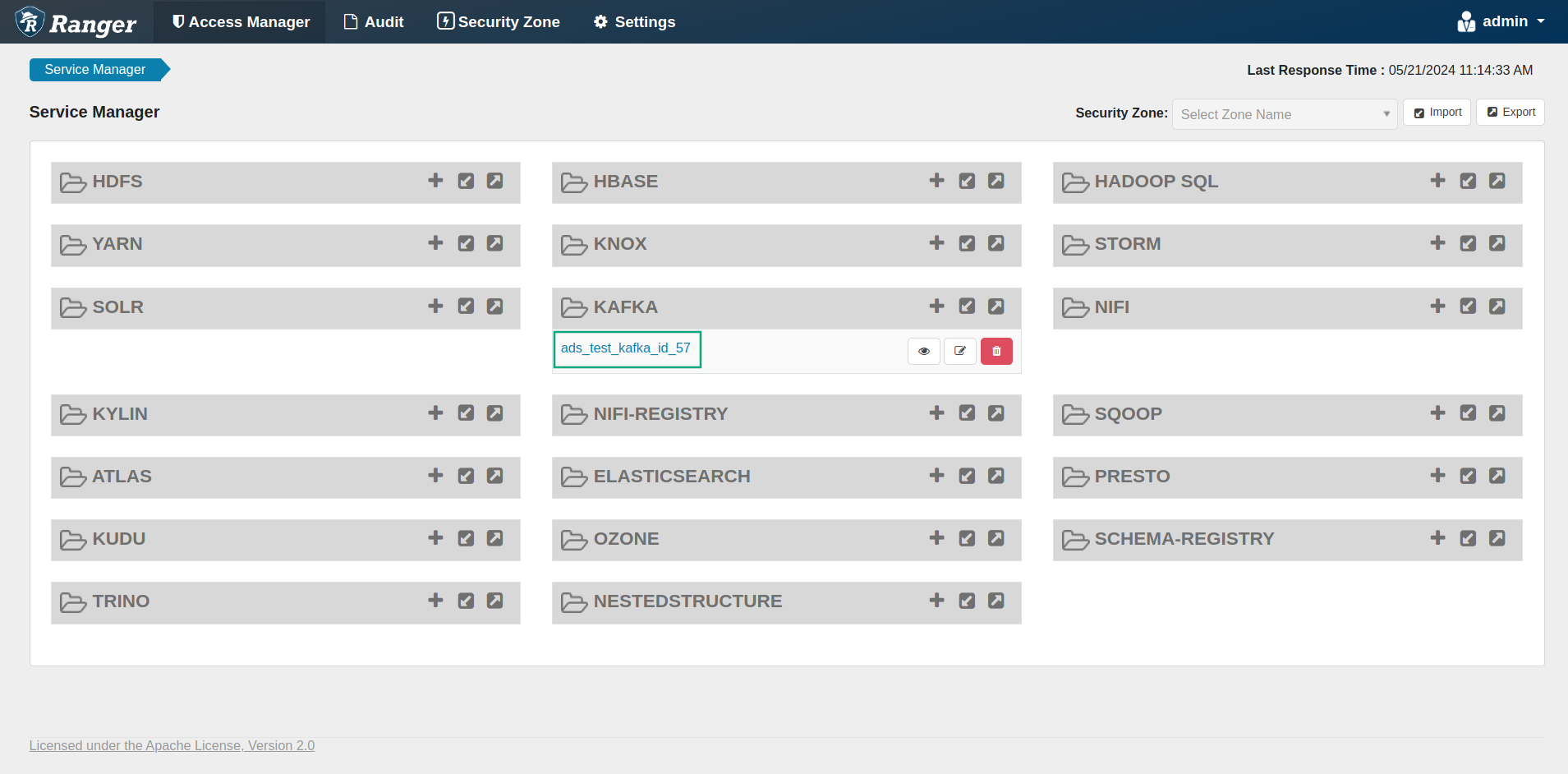 Go to the created policy service
This makes available the policies automatically created for the cluster servers.
To view, edit or delete policies, use the buttons in the Action column.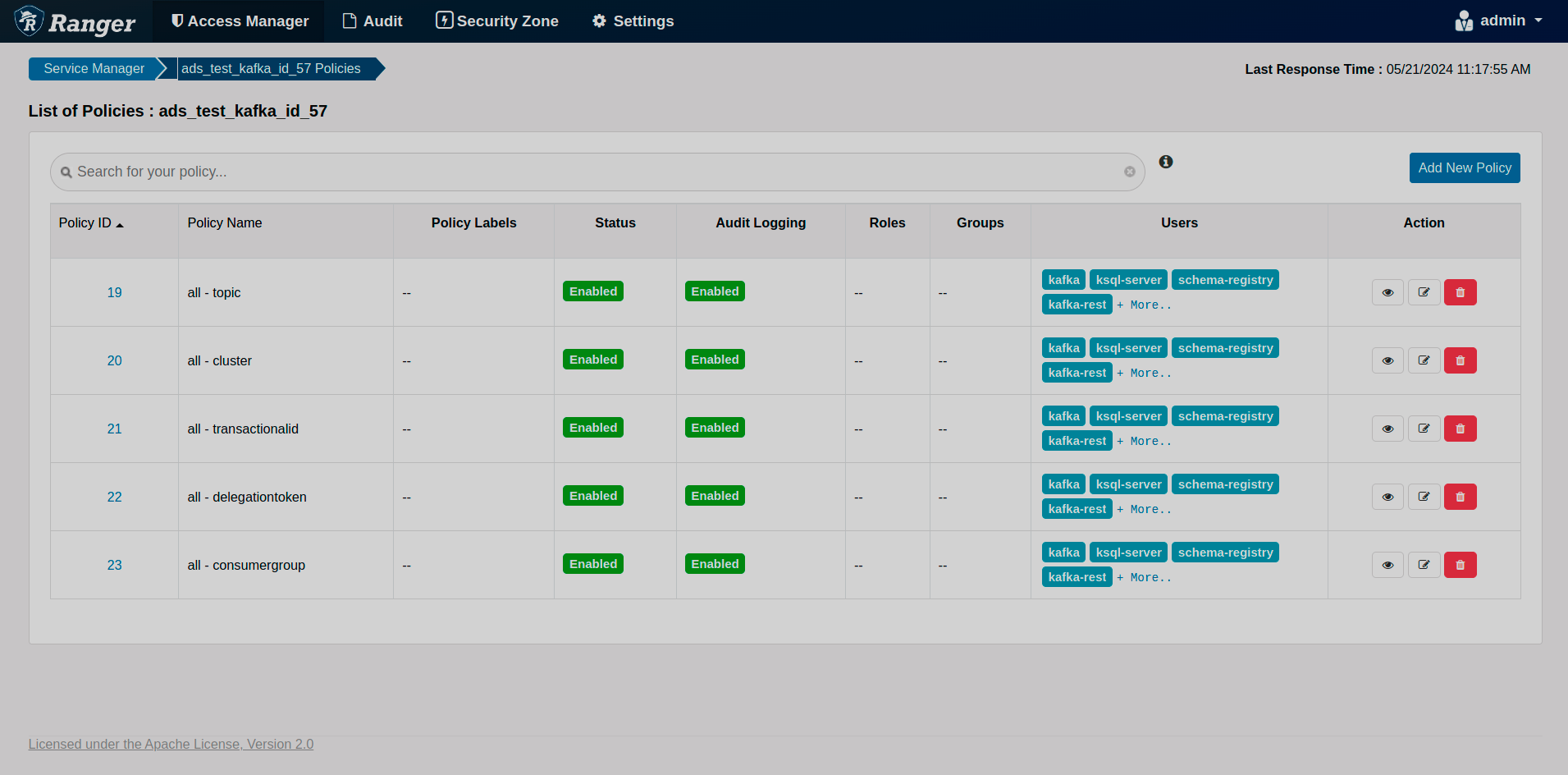 Created policies for the ADS cluster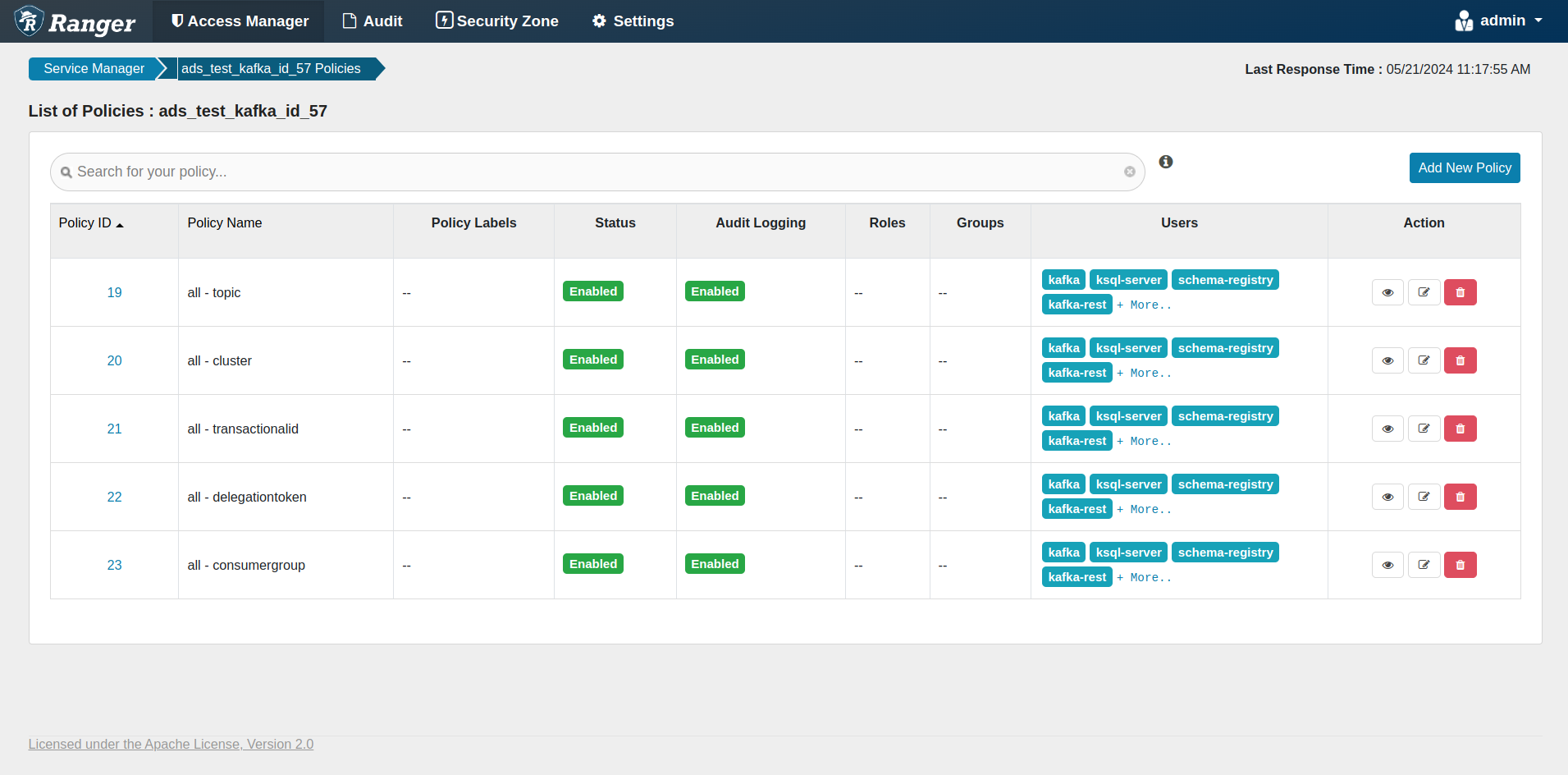 Created policies for the ADS cluster