Start
NOTE

The Start action is available for the ADPG, Chrony, and Etcd services.
The Start action starts a service.
To run the action, go to the CLUSTERS tab, click the ADPG cluster, and select Services in the left-side menu. Click

in the Actions column and select the action from the drop-down list that appears.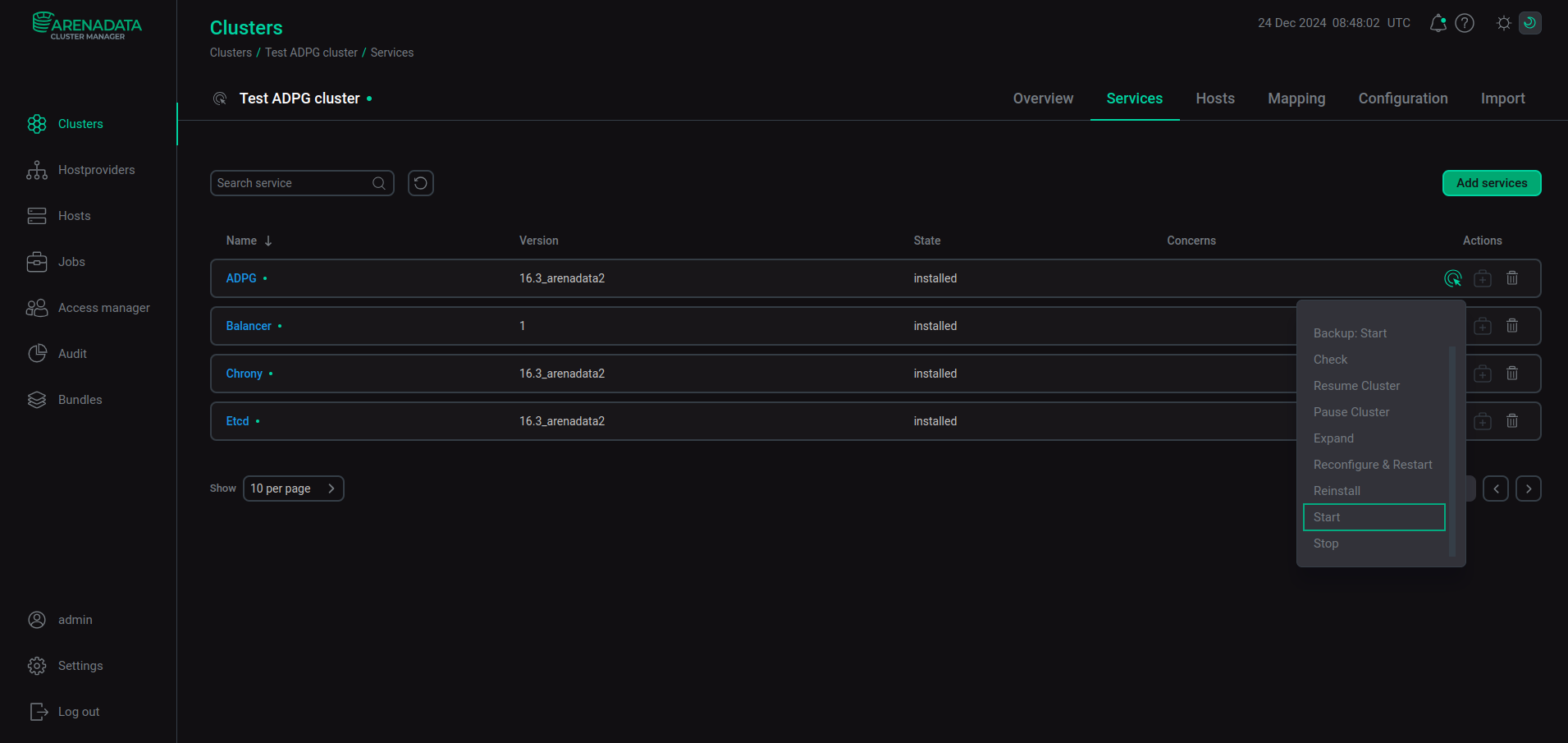 Execute the "Start" action
When you choose an action, ADCM displays a dialog window to confirm the choice. In this dialog window, you can select the Verbose checkbox to see additional execution details on the JOBS tab.

The "Run an action" window