Service actions
ADCM UI provides actions to manage services. The actions are available on the Services page. To open this page, go to the CLUSTERS tab, click the ADPG cluster, and select Services in the left-side menu.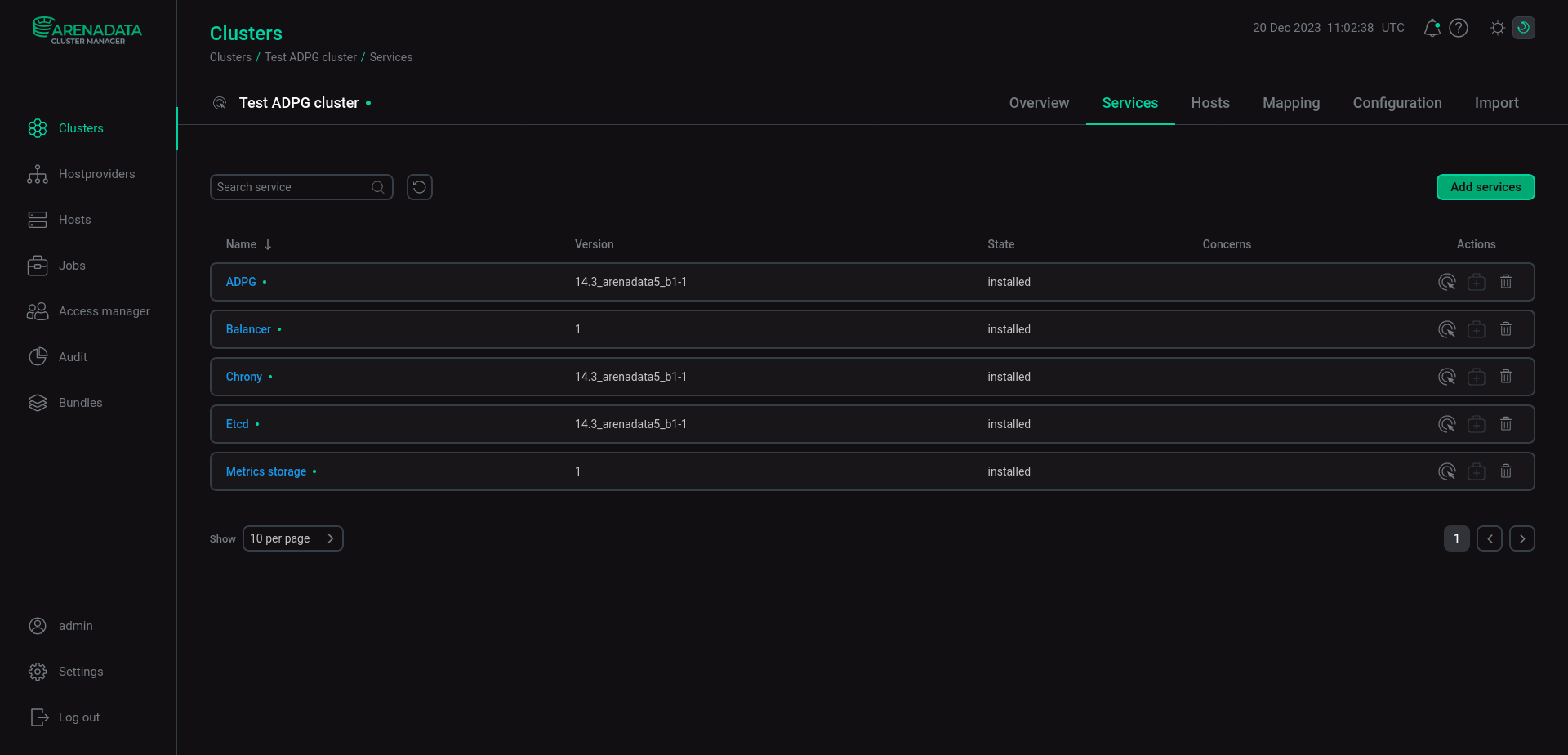 Services
The Services page contains a table with the following columns:
Name is a service name.

Version is a service version.

State is the current service state (for example, installed).

Status. This column contains the Status icon . The icon image varies according to the current service status. If a service does not work correctly, the Status warning icon is displayed. When you click the icon, a browser opens the service Status page with statuses of all service components.

Actions. This column displays the Actions icon . When you click this icon, ADCM displays a drop-down list with actions available for the current service. The drop-down list can contain actions from the list below, depending on the current service type:

When an action starts, ADCM displays its execution process and result on the JOBS tab. On this tab, you can expand nodes corresponding to complex actions to see inner steps.

Import. The column shows the ADCM Import icon . This action cannot be applied to the ADPG cluster services.

Config. The column displays the Configuration icon . When you click the icon, a browser opens the page with service configuration settings that are described in the following article: Configuration parameters.